Sowing reflects the value of elders as we see an older gentleman reading a book to eager children. His presence, position and words sow good things into those children. Who are you in that scene? The older gentleman? One of the eager children? Perhaps a parent viewing the scene of your loved one and child? As seasons of life carry on, perhaps you can recall an older person in your life who has sown good seed into your life.  Looking forward, you may have been or will be in all three of the roles mentioned.
Using concept sketches provided by Prelude, acclaimed Sculptor Nicholas Legeros created Sowing for Prelude in 2010. The 4' x 6' bronze relief sculpture adorns the entry monument welcoming residents, staff and visitors to the Woodbury South building in Woodbury, Minnesota.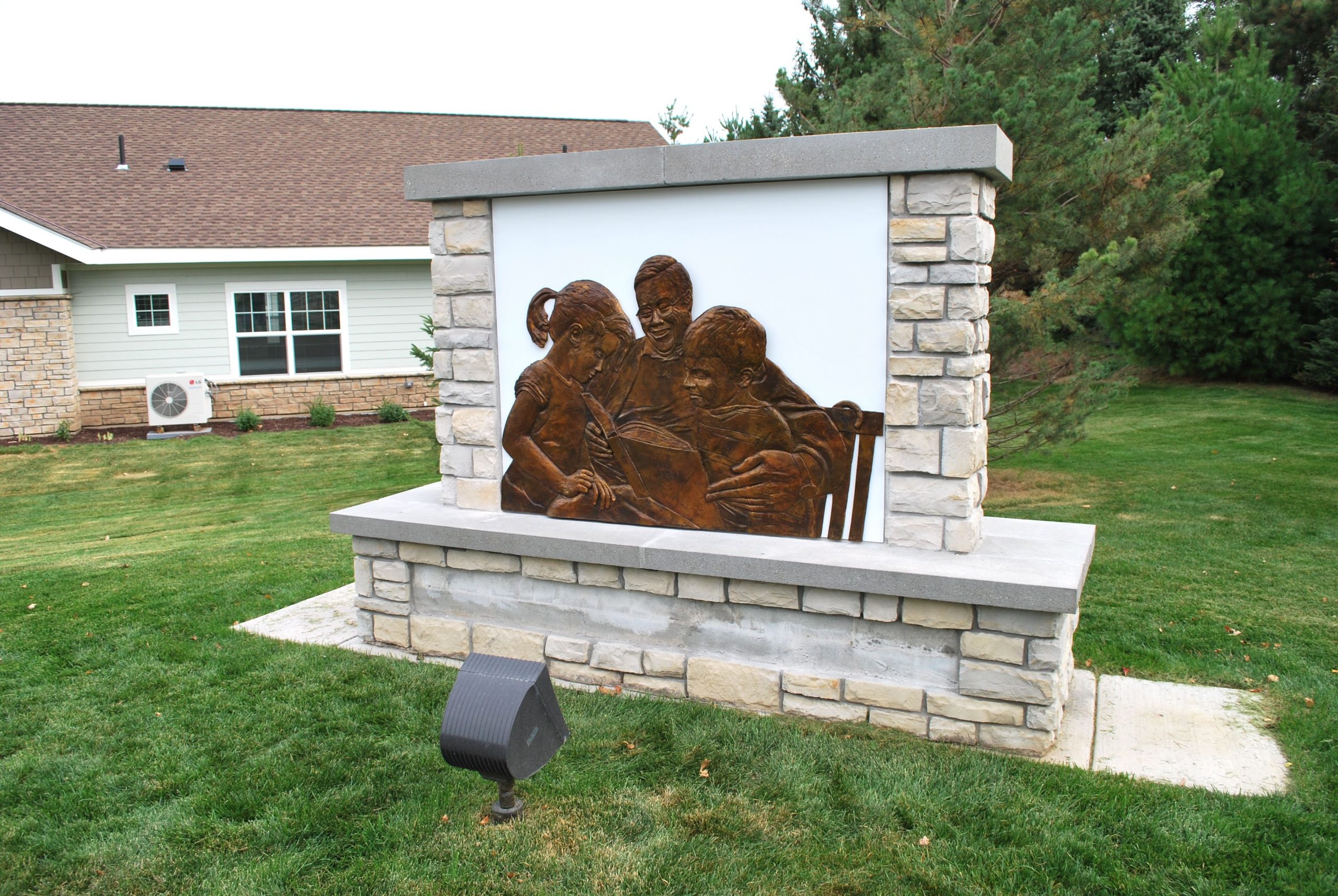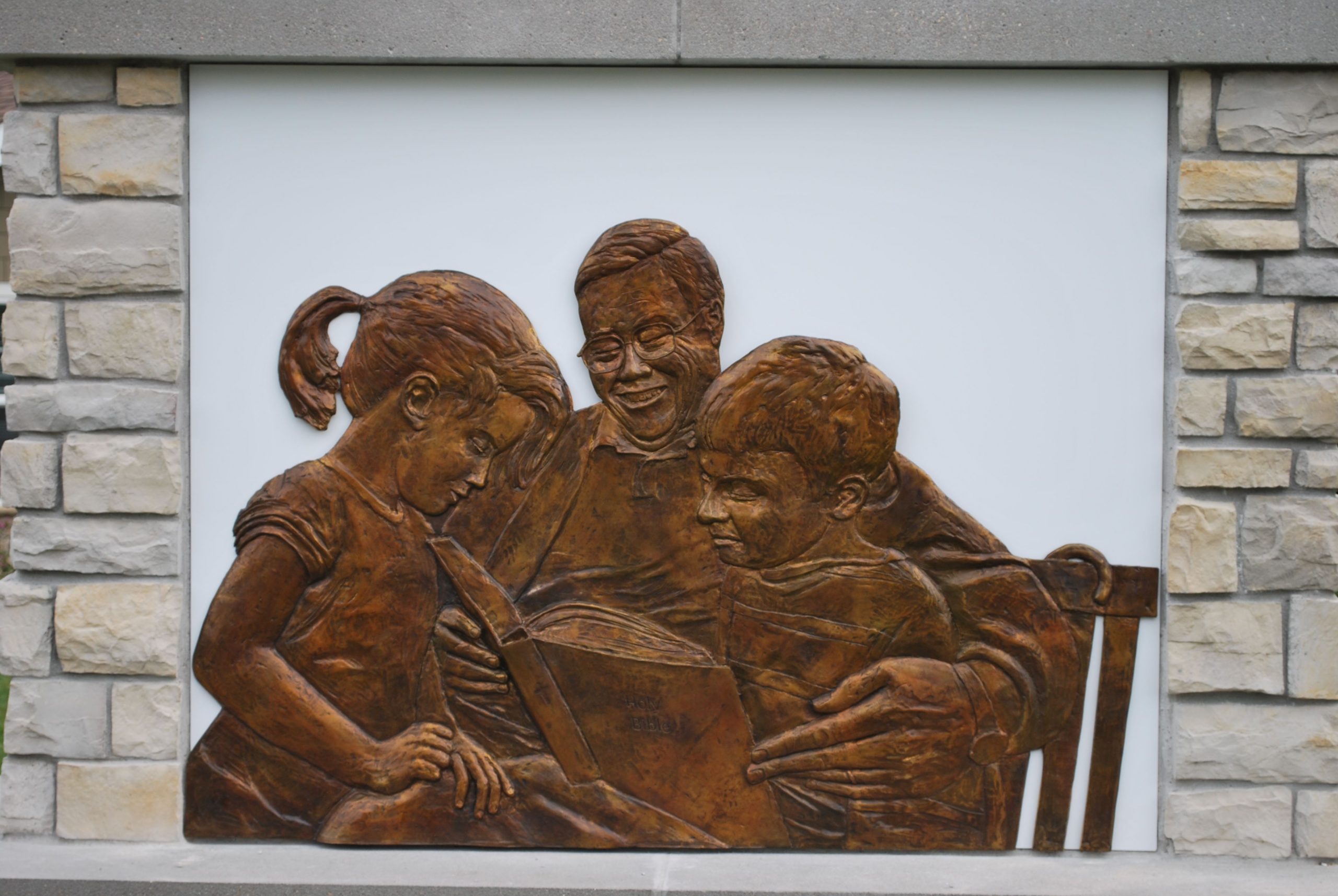 If you look close at the now weather worn binding of the depicted book, you will see it identifies the book being read as The Holy Bible. In particular, Sowing is a reflection of Deuteronomy 11:18-20 where God admonishes the elders of the community with these words:
18 Fix these words of mine in your hearts and minds; tie them as symbols on your hands and bind them on your foreheads. 19 Teach them to your children, talking about them when you sit at home and when you walk along the road, when you lie down and when you get up. 20 Write them on the doorframes of your houses and on your gates.
Thank God for those who have sown into us and continue to do so, regardless of age or circumstance.